DEG6/FFG6

Home page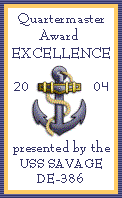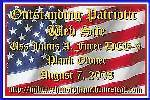 Membership
WHO CAN JOIN NCUSA?

Any citizen of the United States who has served, or is now serving,
in the United States Navy, United States Marine Corps, Seabees, or the
United States Coast Guard (including service in an active classification in a Reserve Component
of any such Service as above described) under honorable conditions is eligible for membership
in Navy Club of the U.S.A. Ship #6 of North Carolina.

Note: Any citizen of the United States can become an Associate Member.


How can you become a member of NCUSA?
Per-Annum dues for members are $20.00, which gives you a full year's membership,
and includes a subscription to "The Quarterdeck." You can also become and Associate
member. Dues for associate membership is $10.00 which gives you a full year's membership

Copy and Save Application Image below to file and then print it out. Now simply fill it out.
Mail the application to the address located on the application with your dues.
When we receive it, we will process it to the National head quarters. Upon there review,
You will receive your Official Membership card and Membership Certificate in the Mail.
Contact us if you have any question or need any help and Thank You for your interest.